carpet cleaning in Arbroath
Why the carpet cleaner man?
There are many reasons that we decide to get our carpets cleaned by The Carpet Cleaner Man:
Local business
run by a local Arbroath lad
Great local reputation
Trained & qualified specialists
Quality service/affordable pricing
The best local service around
Service providers to many of the care homes and businesses in Angus
Our favourite reason for being the carpet cleaners in Arbroath to choose comes from our customers:
The carpet cleaners in Arbroath
Rated Best carpet cleaners in Arbroath 2018 by ThreeTopRated!
✔ Angus Reputable Trader
✔ Member of The Approved Carpet Cleaners Alliance - member id 8737
✔ Member of The Federation of Small Business
✔ Member of Expert Trades
✔ The only member of the TileMaster network in Scotland
✔ Trading Standards Approved
✔ The ONLY truck mounted carpet cleaners in Dundee & Angus

Wherever debris can collect, vacuuming regularly is just not enough to ensure a clean and hygienic carpet.
The best vacuum cleaners remove only part of the deep down dirt that can include food, drink spills, flakes of dead skin cells, dust mite droppings, allergens like pollen and waste from pet accidents or nappy overflows. Even if your carpet looks clean, the settling of dust between the carpet fibres forms an abrasive layer that can shorten the life of your carpet with every step that is taken over it.

The average home collects 4 kg of dust every year and 90% of house dust is made up of our skin which we shed every three days. A regular food supply for the dust mites and bacteria that breed in our carpets.
Even if a carpet looks clean to the eye - what lies beneath can be a very different
Check out some of our before and after images of our carpet cleaners in Arbroath.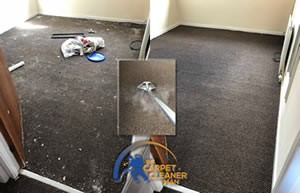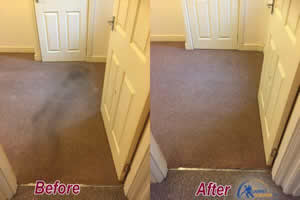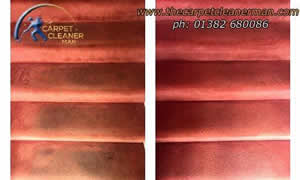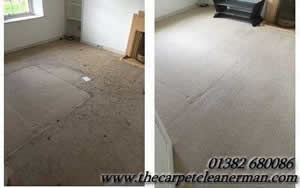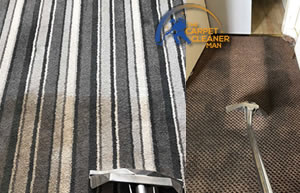 We're so sure that our Arbroath carpet cleaning service will amaze you and you'll notice the difference, that we are happy to offer a money back guarantee. Fill in your details and get booked in today!